If you want to know more, please email me.
Memberships
Parish Councillor, Kewstoke Parish Council, 2008-2012, blogging on various topics and trying to follow code of conduct and advice, while learning about e-democracy
Member of The Phone Coop, since 2007
Active member of The Co-operative Group, since 2007
Steering group member of Cooperatives SW (attending for Turo Technology LLP), since 2006
Partner in Turo Technology LLP, a superb programming, writing and publishing firm, since 2002
Member of Anglia RCS
Developer, koha ILS, since 2003
Debian Developer since 2003
Contributing member of Software in the Public Interest since 2004(?)
Gobolinux Developer since 2006
Member of AFFS since 2002, was treasurer 2002-5
Programme organiser, AFFS Annual Conference 2004
Co-admin of fsfe-uk list since 2002
Member of Bristol LUG since 2006
Member of LUG of Glastonbury since 2007
Member of ALUG since 1999
Schematics Developer since 2003
Graduate of UEA School of Maths, 1997;
Resident of Kewstoke near Weston-super-Mare, which has other web sites, since 2006;
Resident of King's Lynn, which seems to be the capital of the People's Republic of West Norfolk sometimes and has other web sites, 1999-2006;
Native of Towcester (other sites), but my family's left there now;
General secretary, UK Student Press Association, April 2001-2002: but I don't know what happened, as I lost contact with all other exec members!
See also: MJ Ray at TTLLP
Publications and Speeches
This list is very incomplete.
News articles and support writing, tsw, 1997-2001

tsw was UEA's online student community. I learned a lot from all the fantastic people who worked on it with me, from across all subjects at the university. This was the site where I really learned how to be a better webmaster. I didn't always get things right, but I tried to learn from each mistake.

Thanks to web.archive.org, you can see the front page develop from 1998, mid-2000 and the award-winning late-2000 to 2001. It was:

Winner - The Independent/NUS Student Journalism Awards 2000 for Best Website
Runner-up - The Independent/NUS Student Journalism Awards 2001 for Best Website
Runner-up - The Guardian Student Media Awards 2000 for Best Website

I've taken a copy of tsw's history and updated it.

Writer, IceWM Themes.org

A computer desktop enhancement site, now merged into Freshmeat.net as just a themes archive. There's an archived copy of this too.

Fixer, FSFEurope web site, FSF Europe, 2003

No longer helping because of silly terms.

MJ Ray, Rcgi 4: Making web statistics even easier. R News, 1(1):20-21, January 2001. [ Rnews download site ]

I actually forgot that I wrote this until finding it online over two years later.

MJ Ray, A preview of the LinuxDay 2001 events, Think Open (site closed but archived), 2001

Fun site to work on, but never realised its potential, because of similar zine sites appearing at the same time and a volunteer staff with other jobs during a boom time.

Webmaster, La Société Française

My first webmastering work, 1994-1998.

MJ Ray (as "Mark Ray"), Dependency Diagrams, ACM Crossroads, 2.3, February 1996

Quite naive, but I still like this article as I've still not seen a similar idea. Maybe my oldest original page still online.
Photos
Normal photos, most recent first:






The last one is a picture of me in the prime of my time as an academic, with nice long hair. It'll probably never be like that again.
People
More to come as I find their URLs and edit this.
Contact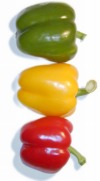 Email mjr at phonecoop.coop or use my GnuPG key. (Also here: my old revoked key: I hate most keyservers). You can contact me on xmpp as mjr at jabber.ttllp.co.uk, or sometimes on IRC as slef on OFTC.